Wood and acrylic, passionate partners
Key points to consider when choosing Glowide Wood:
- Uniform illumination
High brightness without glare or eye strain, and minimal shadow.
- Wide rectangular area
Illumination over 60 cm × 40 cm.
- High brightness, low consumption
Only 6 W (max.) of electrical power, but with an equivalent brightness of a 150 W incandescent light bulb.
- Long LED life
Expect at least 60,000 hours of operation.
- Intensity control
Three levels of brightness at the touch of a button, and a convenient in-line cord switch.
- Choice of LED colour
Available with white or warm white LEDs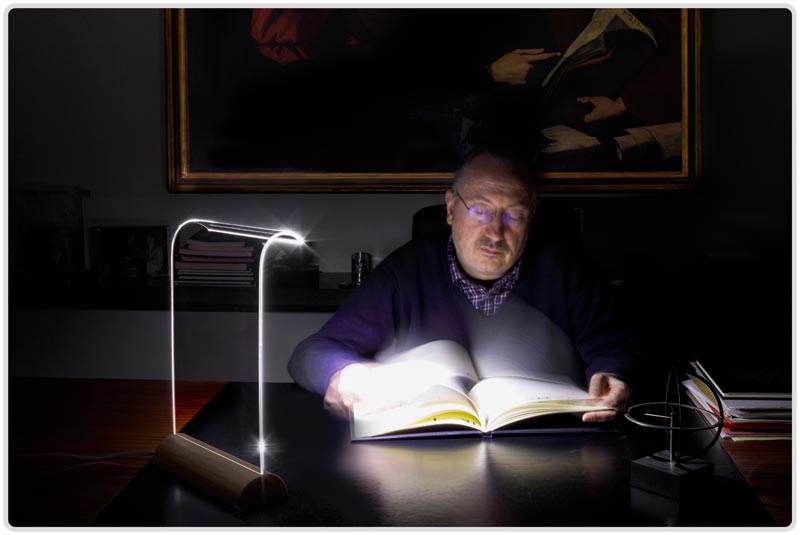 Behind the craft.
Glowide Wood is made in Japan with the highest-grade materials:
- Veneer walnut wood base with solid walnut wood ends
Curved design provides an aesthetic appearance.
- Acrylic waveguide
It comes hard coated on both sides for lustre and durability. The lateral edges are diamond-cut for sparkling flatness.
- 21 LEDs
Nichia Corporation high-brightness, high-reliability LEDs.
- No hot parts
Internal aluminium heat sink provides efficient cooling.
- Guarantee
Glowide comes with a 2-year guarantee.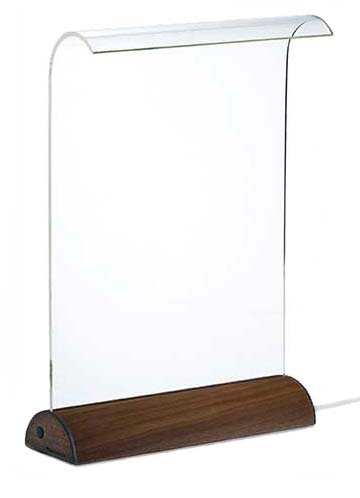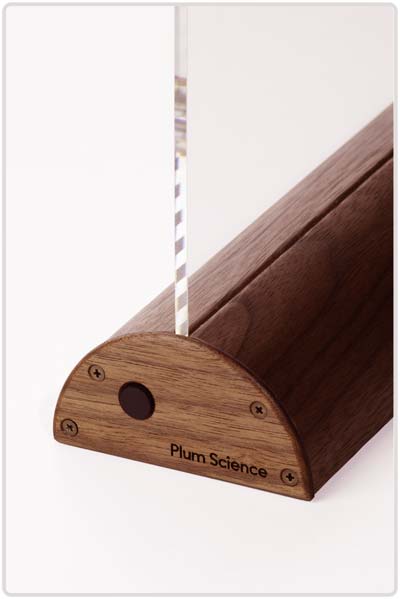 Walnut wood.
Walnut is a chocolate brown hardwood with a beautiful texture owing to the clear structure of its growth rings. On par with teak and mahogany, it is a highly prized wood. The fineness of its grain, its smoothness and its durability are noted qualities. The rich colour of walnut furniture adds design drama to any room.
What people are saying.
"This light does not disturb your field of view at all when not in use. And the wooden base blends in well with my wooden desk. There is little glare, so it is gentle on the eyes. It's an expensive light, but it's really lovely…" *
*Translated from amazon.co.jp reviews:

status