グローワイドウッド
Natural wood-base bulbless desk light

&nbspMade in Japan&nbsp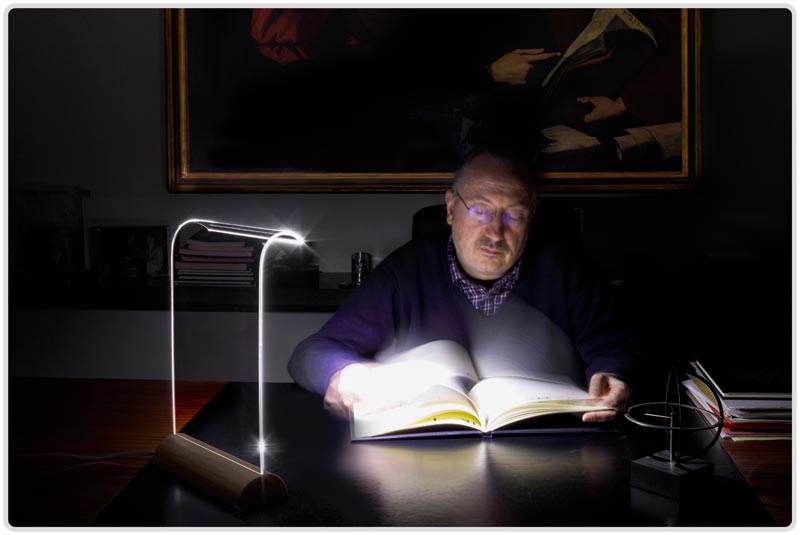 Exquisitely crafted to perfection, Glowide Wood is a completely new design of desk light from Japan. LEDs hidden in the wood base send light through a curved transparent acrylic plate, which gently shines from its tip. A stylish and smart choice for your desktop.
Soft light.
Glowide goes beyond conventional desk lighting. Many desk lights fail to light up a wide area uniformly, leading to glare and eye strain. We aimed to minimize such variations in brightness, and uniformly illuminate a wide rectangular area. Glowide is also a work of art, bringing tranquility to your room. Its parallel-sided transparent acrylic plate acts like an infinity mirror that traps the light inside to give a beautiful zebra-stripe pattern on the sides.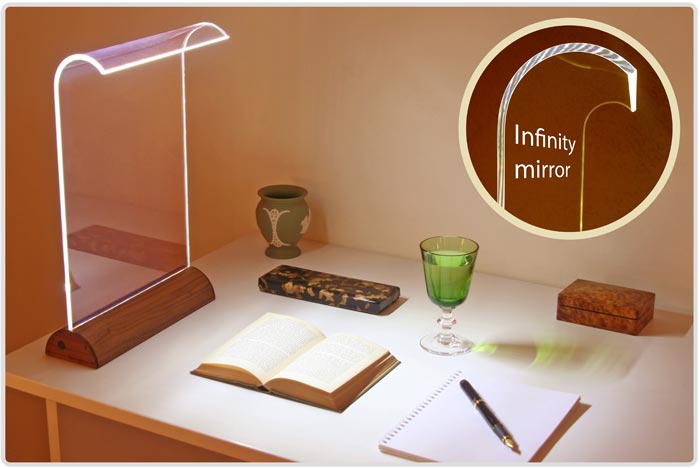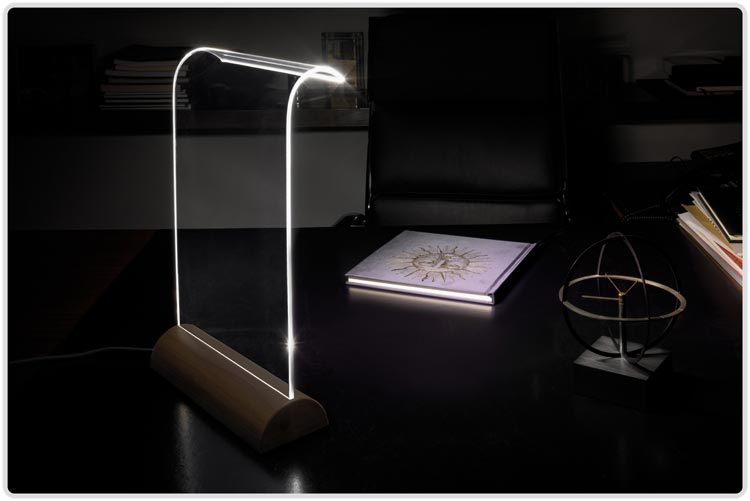 Free up your space.
Glowide's minimalist contour fits in effortlessly without clutter. Being transparent, it fits seamlessly in your study, living room, dining room or bedroom. Why not add a touch of style to your chosen space with Glowide?
Uniform illumination with minimal shadow.
The tip of the diamond-cut plate, bevelled with two edges set at optimized angles, shines light in two directions to illuminate a 60 cm × 40 cm area uniformly. The wide light source minimizes shadows from your pen or fingers.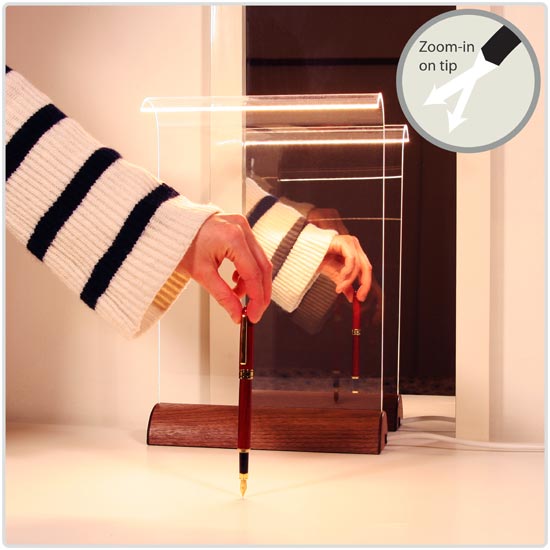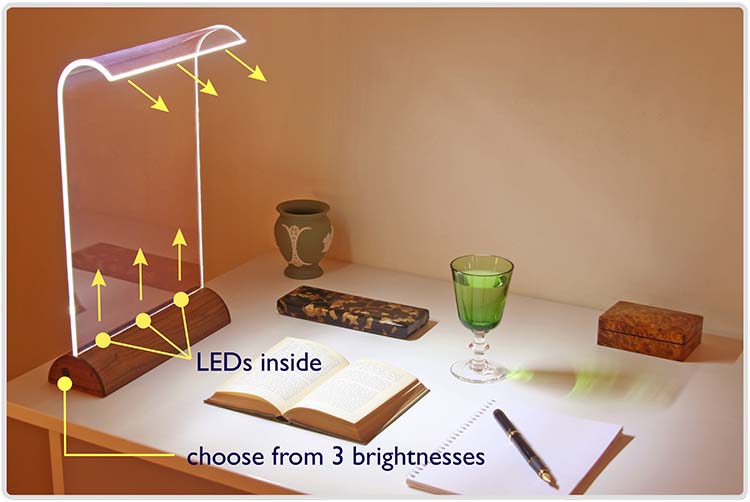 Save on energy.
The high brightness LEDs consume only 6 W of power but give you the equivalent brightness of a 150 W incandescent light bulb.* UV light from the LEDs is filtered out by the acrylic plate, providing gentle illumination adjustable at 3 levels.
Choose your LED colour.
Glowide is available with white or warm white LEDs, the latter for a more cozy feel.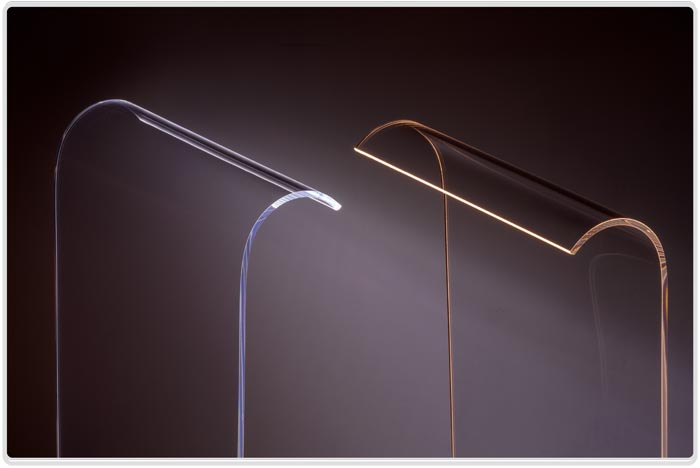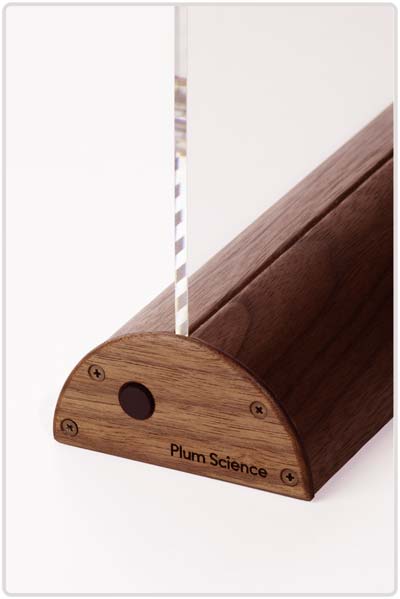 2 year guarantee.
Glowide Wood comes with a 2-year guarantee on manufacture and operation. But the LEDs stay bright and maintain colour for up to 60,000 hours** thanks to efficient cooling through the internal aluminium heat sink in the base. Moreover, the acrylic plate is hard-coated for durability. Glowide is built to last.


**At LD70